The mission of Craven Community College's Campus Security department is to provide a safe, secure environment consistent with the educational goals of this diverse institution; to enhance the wellbeing of students, faculty, staff, and visitors; and to protect all college property.
The college's Security Department has Campus Security Officers, School Resource Officers, and Craven County Sheriff's Deputies that provide security coverage for the New Bern, Havelock, and Volt Center campuses.
Campus Security Services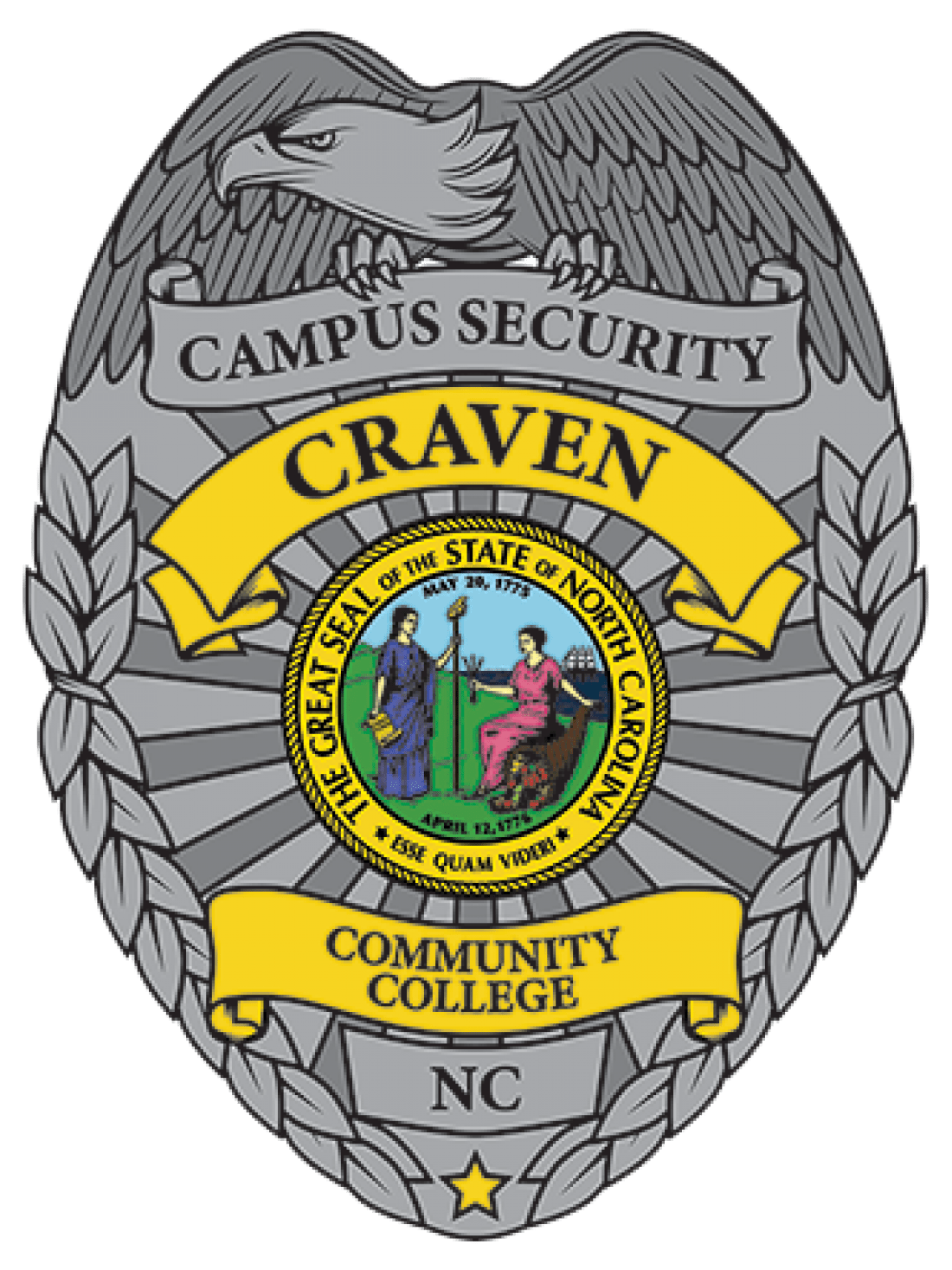 Camera surveillance

Access to buildings and classrooms

First aid for medical emergencies

Safe escort for students, faculty, and staff

Emergency notifications

Lost and found

Security for campus events

Traffic and parking

Campus information and directions
Craven Community College maintains a drug- and alcohol-free campus. We exercise zero tolerance for weapons, violence, harassment, bullying, and sexual misconduct on campus.
The top priority of the Campus Security Department is to create a safe and secure environment conducive to learning. Your commitment to safety and security and abiding by the college's policies and procedures is appreciated.
Contact us anytime (24/7) at the New Bern campus at 252-670-9915.
Contact Information
New Bern Campus – Brock Administration Building, Suite 131
252-638-7261 – Security Office
252-514-4178 – School Resource Officer
252-670-9915 – Security Cell (24/7)
Havelock Campus – Redd Building, Room 104
252-444-3343 – Security Office
252-444-3343 – School Resource Officer
252-259-8743 – Security Cell
Volt Center Campus, Main Volt Center Building
252-638-0857 – Main Office Number
252-617-0324 – Security Cell