Let's go see a show!
The Lifetime Learning Center (LLC) offers entertainment away from home with its Best of Broadway day trips. All performances feature professional shows directly on tour from Broadway, presented at the Durham Performing Arts Center (DPAC). Leave the driving and planning to us and join in the fun and excitement of the Best of Broadway!
Registration fees include a continental breakfast at check-in, comfortable motor-coach transportation, a three-course gourmet luncheon at a fabulous Durham-area restaurant, and reserved seating at the Durham Performing Arts Center (DPAC). We invite you to leave the driving and planning to us and we'll drop you off and pick you up at the front door of DPAC. Snacks are served on the return trip. We meet in the Orringer Auditorium Lobby on the New Bern campus for check-in. Departure times will vary based on the show times. All registrants will receive a letter/email with complete instructions about two weeks prior to each trip.
Registration for Best of Broadway events is available below. If you prefer, you can register by calling the LLC at 252-633-2618.
Please see our refund and ticket transfer policy and read the following DPAC announcement before registering for LLC Best of Broadway day trips.
ANNOUNCEMENT: DPAC has announced that it will be requiring proof of vaccination, or a negative COVID-19 test taken within 72 hours of an event date, for entry into all events this fall including Broadway performances.
As one of the most successful entertainment centers in America, DPAC is joining with the nation's largest owners and operators of theaters, arenas, amphitheaters, and festivals who are all implementing these same requirements. DPAC had determined that this is the best path forward for their guests, visiting shows, and their casts, crews, and performers, plus all of the valued staff and volunteers that help in hosting the superstar shows presented at DPAC.
Jersey Boys
Saturday, April 30, 2022
Registration now open! $199 per person
They had a look, an attitude, and a sound like no other. Sure, they were born in Jersey. But they were made in America.

Frankie Valli and The Four Seasons were a true-life musical phenomenon! They were just four guys from Jersey, until they sang their very first note. They had a sound nobody had ever heard before … and radio audiences just couldn't get enough of their sound. But while their harmonies were perfect on stage, off stage it was a very different story -- a story that has made them an international sensation all over again.
Go behind the music and inside the story of Frankie Valli and The Four Seasons in the  Tony and Grammy Award®-winning true-life musical phenomenon, JERSEY BOYS. From the streets of New Jersey to the Rock and Roll Hall of Fame, this is the musical that's just too good to be true.
The show features all of Frankie Valli and The Four Seasons top ten hits, including: "Sherry," "Big Girls Don't Cry," "Walk Like A Man,"  "Can't Take My Eyes Off You," and "December, 1963 (Oh What A Night)."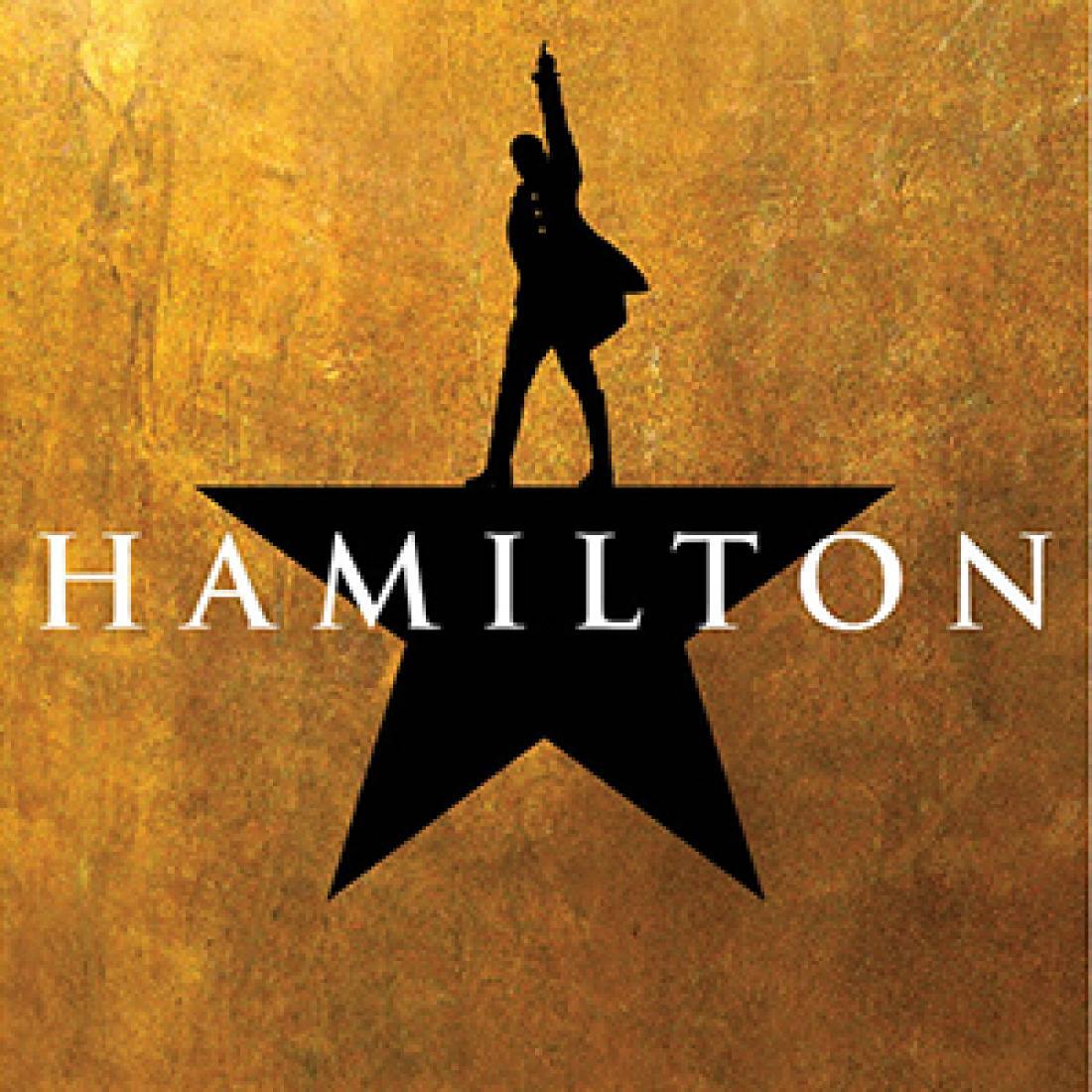 Hamilton
Thursday, May 26
This event is sold out. If you would like to be added to the waiting list, please email Jennifer Baer.
Lin-Manuel Miranda (musical composer) and Thomas Kail (director) came together to create this spectacular, revolutionary, and quintessential American masterpiece on the history of our very own country.
Bringing home 11 Tony Awards, including Best Musical, Best Score, Best Book, Best Actor in a Musical, Best Featured Actor in a Musical, Best Choreography, and Best Orchestrations, this production created a sensation when it premiered in 2018.
Alexander Hamilton, America's Founding Father, takes charge with his very vocal and witty hubris throughout this production as he leads several men into the political war of the era for the reclamation of their country. He becomes George Washington's right-hand man, along with Aaron Burr, who both know that "dying is easy, but living is harder," and that they're just like their country, they're young, scrappy, and hungry and they are NOT throwing away their shot!