Craven Community College (Craven CC) was pleased to welcome North Carolina Community College System (NCCCS) President Thomas Stith on Monday, Nov. 29, as part of his tour across all 58 of the state's community colleges. 
"Until you put your foot on campus, you don't have a true understanding of the great work that's taking place throughout our 58 community colleges," said Stith. "The passionate commitment of individuals throughout our community college system is unwavering."
President Stith's tour began on the New Bern campus with Craven CC President Dr. Ray Staats, the college's Executive Leadership Team, Craven CC Board of Trustees Chair Whit Whitley, and NCCCS Community Outreach Director Kevin Daniels. President Staats discussed Craven CC's resilience in the face of Hurricane Florence and the COVID-19 pandemic, as well as the college's innovative partnerships with CarolinaEast, the City of New Bern, and countless local businesses. 
"We are affordable. We are accessible," added Stith. "With a significant amount of financial aid support that we have now, we have mitigated the barriers in many respects. We haven't solved it all, but we have addressed that, and in many cases students can move forward tuition and fee free."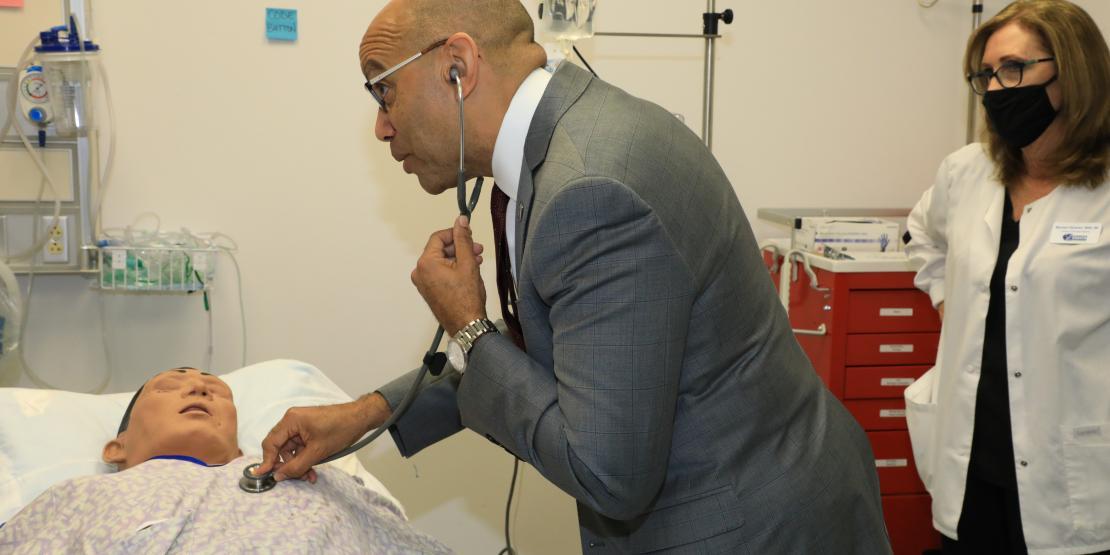 The tour continued in the Nursing Simulation Lab, where Stith spoke to current nursing students and interacted with a virtual patient by administering an IV and checking its vitals. 
"The community college system is going to be the entity that fuels our economy, that fuels the workforce," said Stith. "We are going to provide that trained, skilled workforce; whether it's truck driver training or IT or nursing, it's going to be the community college system. It's going to take continued leadership; it's going to take us working together in a unified voice."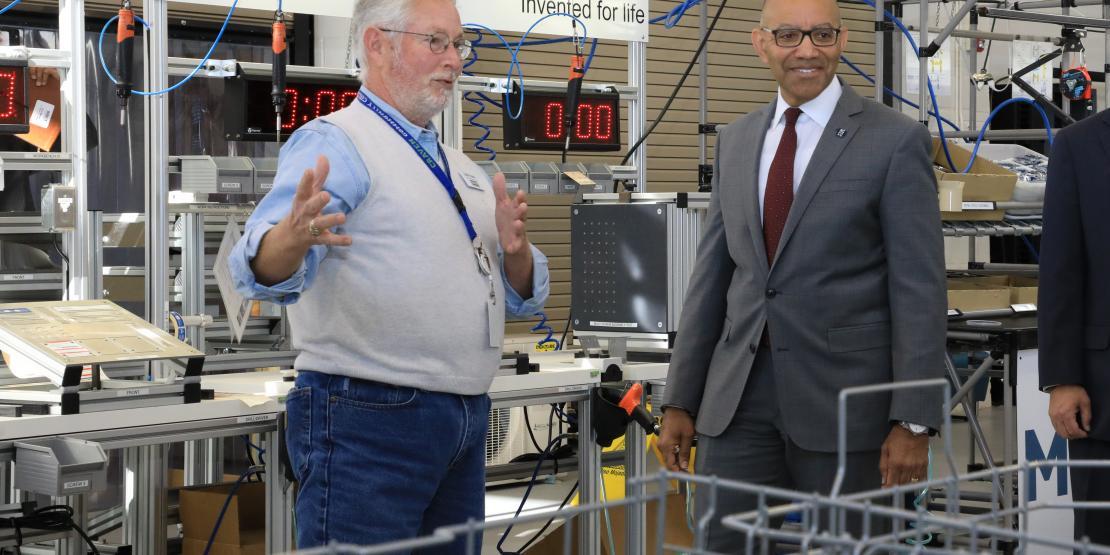 The tour concluded at the Volt Center, which is home to many of the college's workforce development training programs. Stith learned to build a sink on the Moen assembly line, visited the Diesel and Heavy Equipment building, and concluded his tour with a target-shooting demonstration in the Law Enforcement Training simulator.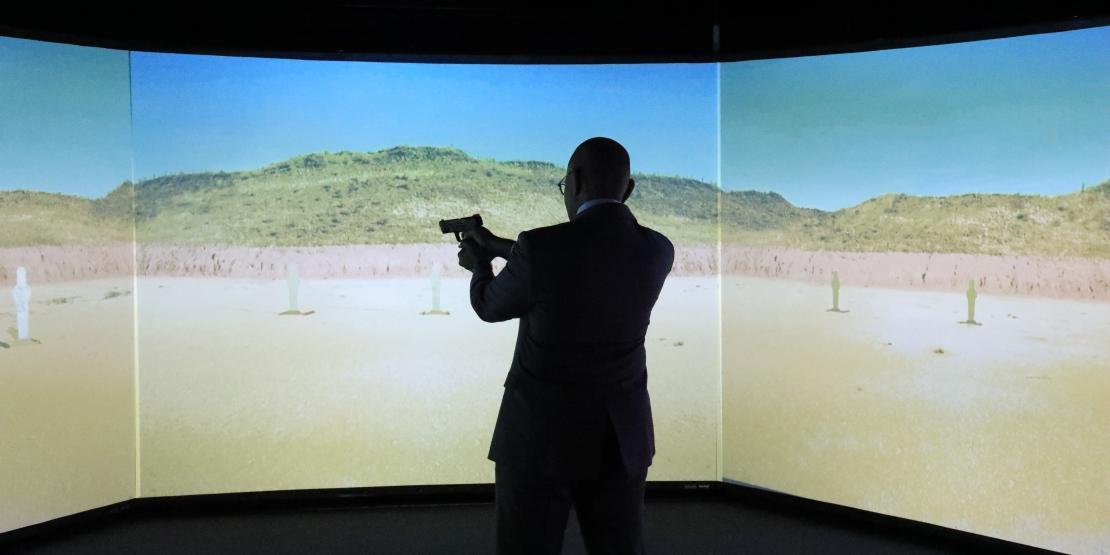 Stith started his role as NCCCS president in January 2021. Since then, he has been visiting community colleges across the state in an effort to learn about each institution's programs and dynamic roles within the community. He has already visited over half of North Carolina's 58 community colleges.