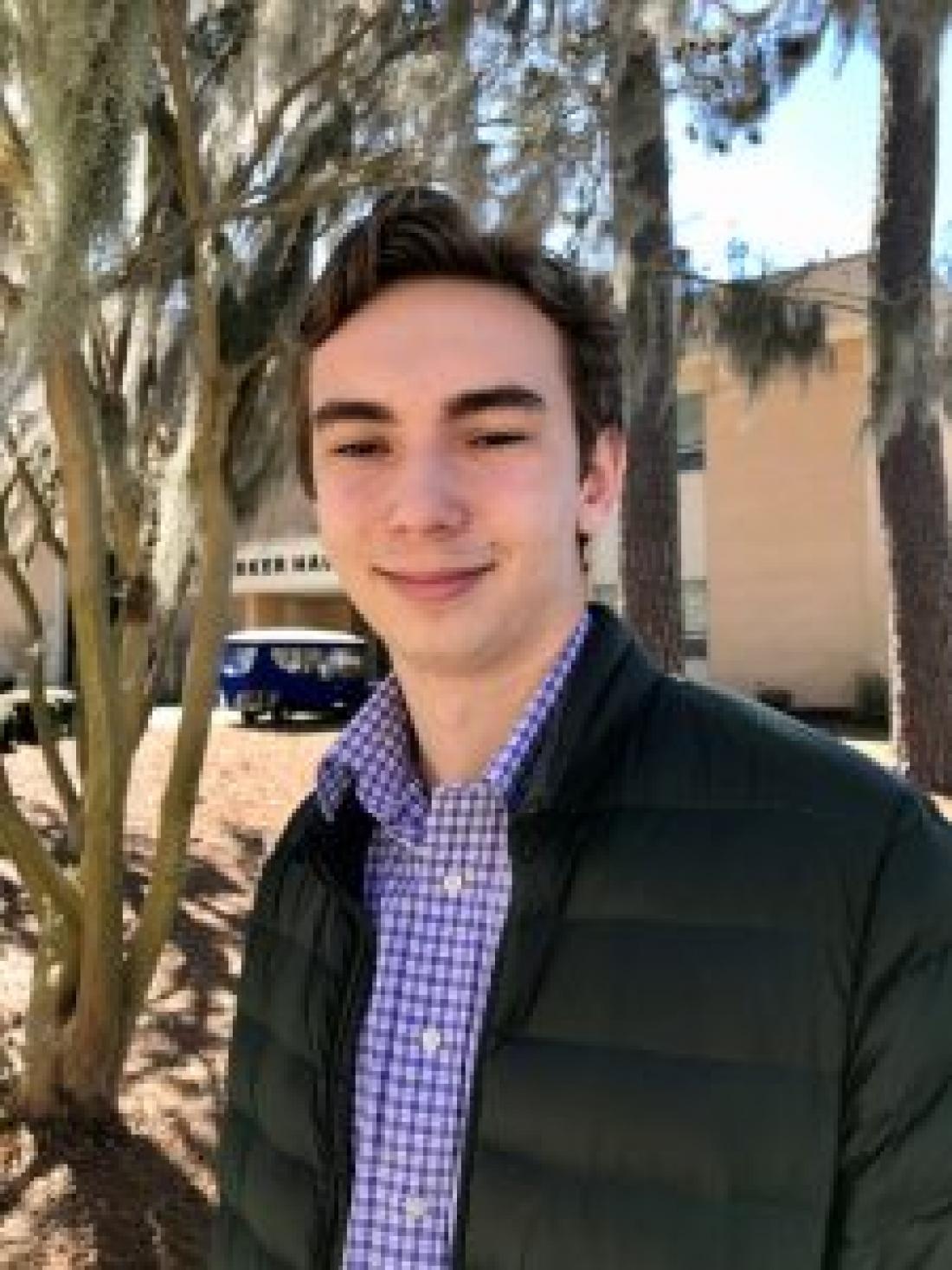 By Deborah Kania and Holly Desrosier
The Small Business Center (SBC) at Craven Community College (Craven CC) recently jumped at the chance to host an intern from New Bern High School (NBHS). To the SBC's delight, high school junior Dominic Farina joined its team in early February to work in its office Monday and Wednesday afternoons.
Farina is currently dual-enrolled at Craven CC, allowing him to earn a few college credits while still in high school. His tasks with the SBC include calling to remind registrants about upcoming workshops and performing data entry and filing. He will also be developing a social media marketing campaign for the SBC.
"Dominic was ready to work and eager to tackle any task we sent his way," said Deborah Kania, SBC director. "We are really appreciative of the opportunity that Craven County Schools provided us to mentor high school students like Dominic."
In addition, Farina attends workshops in the evenings to see the SBC in action and to learn more about topics that interest him. He said he chose the SBC opportunity because he wanted to explore the many aspects of business management. He plans to attend a North Carolina university to study business and is most interested in marketing, computers and business analytics.
This opportunity was made possible by Craven County Schools Career and Technical Education (CTE), an internship program for 11th and 12th graders. Students in this program work with local employers who are interested in investing in the future of Craven County and its students.
When asked why he became an intern, Farina stated that he wanted to take advantage of as many opportunities as he could as a high school student. In addition to interning, he is the NBHS Distributive Education Clubs of America (DECA) club vice president, Youth and Government Club treasurer (he will be president in his senior year) and cross-country team member. He also works at New Bern Golf & Country Club on Saturdays.
"I want to prepare for college and my career," said Farina. "These opportunities help me develop important skills to help in life, such as good work ethic, teamwork and collaboration."
According to Lori Prescott, NBHS career development coordinator, "Internships allow students to explore career possibilities while gaining employability skills that will benefit their future. This is an exciting time for Craven County Schools as we work with businesses and industries to create these meaningful opportunities for our students. We appreciate Craven Community College for helping us with the initial implementation of our internship program. We are confident this will open additional opportunities for Craven County high school students and will benefit our community with a future pipeline of employees."
The SBC at Craven CC supports the development of new businesses and growth of existing businesses in Craven County. They provide workshops for aspiring entrepreneurs and current business owners, personalized small business advising and countless resources to help people successfully start and operate a small business. All services and workshops are available at little or no cost.
In 2018, the SBC at Craven CC was presented with the U.S. Small Business Administration (SBA) Collaboration and Partnership Award for its outstanding efforts to help SBA partners and small businesses in the community. The SBC received the award in part for its role in supporting MCAS Cherry Point in teaching Boots to Business and in assisting with the inaugural business plan competition, Battle for Business.
For more information about the NBHS internship program, visit https://ccscteinternship.weebly.com/. For more information about the SBC, visit www.cravencc.edu/sbc or contact Kania at 252-638-1088.