By Holly Desrosier
How Craven CC showed resiliency in the wake of a disaster
Hurricane Florence brought chaos and destruction to much of Eastern North Carolina. It also brought a strong sense of resiliency and a fierce commitment from the Craven CC family and the entire community. The combined efforts of hardworking faculty, staff, students, and residents showed the true meaning of being part of a closely connected community.
Direct Aftermath
After much deliberation and careful consideration, Craven CC closed its campuses two days before Hurricane Florence made landfall to help students, staff, and faculty prepare for the damage that was expected to arrive with the storm.
"Our most important priority was to keep everyone safe," said Dr. Ray Staats, Craven CC president. "We wanted to ensure everyone was able to take care of their families and loved ones and had enough time to make any necessary preparations for the storm."
Hurricane Florence made landfall off the coast of North Carolina on September 14, 2018, causing incalculable loss for many citizens of Craven County and surrounding areas. The college itself was fortunate: The only major damage sustained was to the Havelock campus' Institute of Aeronautical Technology hangar roof, which was partially blown off. Other damage included various water intrusions in buildings and downed trees and limbs.
Although classes were canceled and Craven CC facilities were closed to faculty, staff, and students, the New Bern campus was abuzz with volunteers and employees from several local organizations. As recovery efforts unfolded, the community showed resilience by banding together and demonstrating support and compassion for one another in various ways.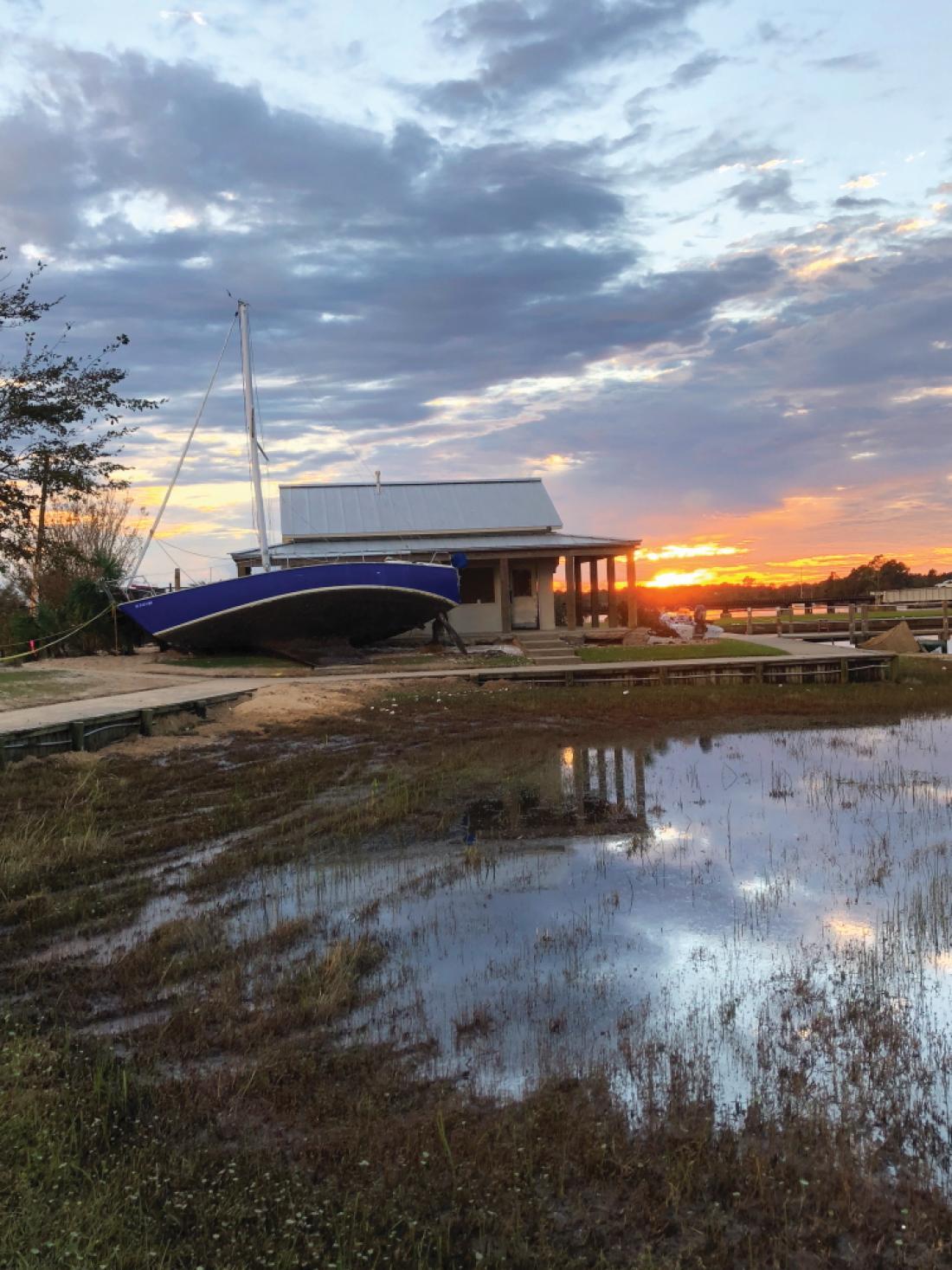 Public Radio East, based in Barker Hall on the New Bern campus, proved vital to keeping the community informed. Their team courageously continued operations and stayed on air to provide critical safety information during the course of the storm.
Severe flood damage forced the crew at WCTI NewsChannel 12 to abandon their local studio on Glenburnie Drive. They set up a temporary studio in the Godwin Memorial Library on Craven CC's New Bern campus, where they diligently kept everyone updated with thorough coverage of Hurricane Florence.
The college provided space for the American Red Cross, in conjunction with the International Pentecostal Holiness Church Men's Ministries' Disaster Relief USA team and the North Carolina Mobile Feeding Kitchen, to prepare 14,000 hot meals that were distributed to people in need after the hurricane. The New Bern Police Department also set up a temporary emergency operations center at the Mary Dale Bender Center.
All affected citizens shared the common goal of repairing the damage and regaining a sense of normalcy. Craven CC is grateful for all the volunteers and organizations that came together and did whatever it took to help the community recover.
Calm After the Storm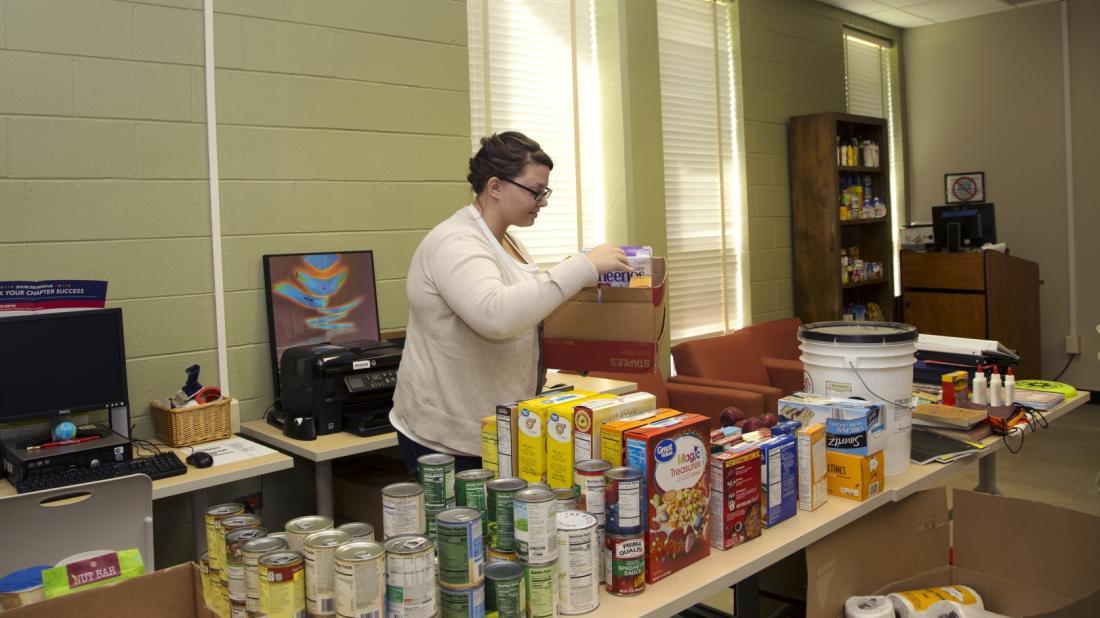 For months after the storm, there was a tremendous outpouring of care and compassion from friends, families, neighbors, and coworkers. Many local residents needed basic essentials that most people take for granted, ranging from personal hygiene items and clothing to sustenance and a roof over their head.
To help relieve this burden, the college's Phi Theta Kappa honor society students organized a food pantry and supply closet for the Craven CC family. Hurricane relief items such as food, water, personal items, clothing, and cleaning supplies were available for weekly distribution to employees and students for several months.
Since more than 30 Craven CC faculty and staff members lost vehicles and houses, the Craven CC Foundation took initiative with relief grants to directly aid faculty and staff in need. The Foundation also assisted students in need of books, equipment, and other school supplies by replacing items lost in the storm in an effort to avoid more disruptions during the semester.
"As an educational institution, our primary focus is our students," said Charles Wethington, executive director of institutional advancement. "So naturally, we tried to ensure that any Craven CC student displaced by the hurricane had everything they needed to continue their education. We aimed to be a sense of comfort and stability in a time of loss and uncertainty."
Picking Up the Pieces
Many Craven CC students faced the uphill battles of relocation, insurance claims, taking care of families, and returning to work and school. The Foundation gave students the opportunity to explain their situations and request specific school supplies or financial assistance. Although some situations were more dire than others, the Foundation devoted time and resources to assist each one.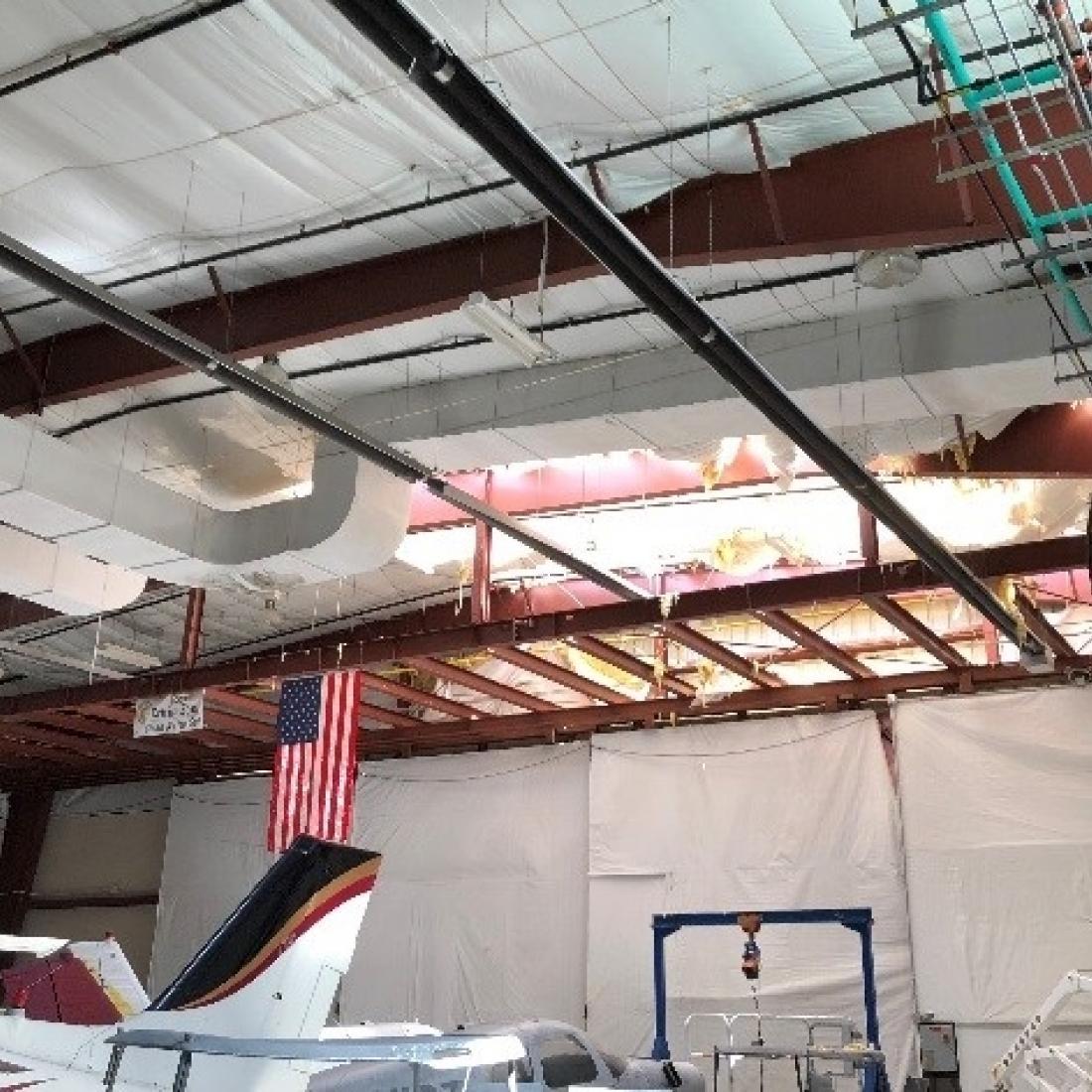 Student Riley Batchelor's home was flooded, and she and her family lost everything, including her laptop for school. The Foundation stepped in and gave her a new laptop so she could continue her studies without interruption or added financial burden.
Brianna Johnson, a first-year student, received a brand new bicycle from the Foundation after she and her family lost their home, both vehicles, and all their belongings in the storm. Brianna was extremely appreciative of the gift and used it to attend classes at the New Bern campus.
"It showed that the college is a real community and cares about their students' success," said Brianna.
Many students are caregivers for children, grandchildren, and other loved ones and faced the harsh reality of having to pay for expenses out of pocket. Several had extensive damage and mold growth that forced them to relocate. Assistance was requested for basic household items, clothing, and food for their families as they counted on the Foundation to make one aspect of their lives stable: their college education.
Craven CC students showed incredible resilience and a strong resolve to continue their academic journeys. Although heartbreaking, their stories showed their strength and determination to continue their educational pursuit even in the face of extreme adversity.
The State Steps In
Thanks to an $18.5 million relief fund passed by the North Carolina General Assembly, Craven CC was among 21 colleges in the state to receive funding to help minimize the historic storm's impact on student success. The package included $5 million in emergency grants to assist students from disaster-affected counties with tuition, fees, and expenses so they could stay enrolled.
As a result, the college implemented a Hurricane Florence Disaster Recovery Fund in November to provide eligible students with financial assistance. Craven CC received $408,333, or $1,250 to distribute among 322 students per semester, through June 30, 2019. Recipients utilized funds for assistance with tuition, fees, transportation, textbooks, and living expenses.
A Contented Culmination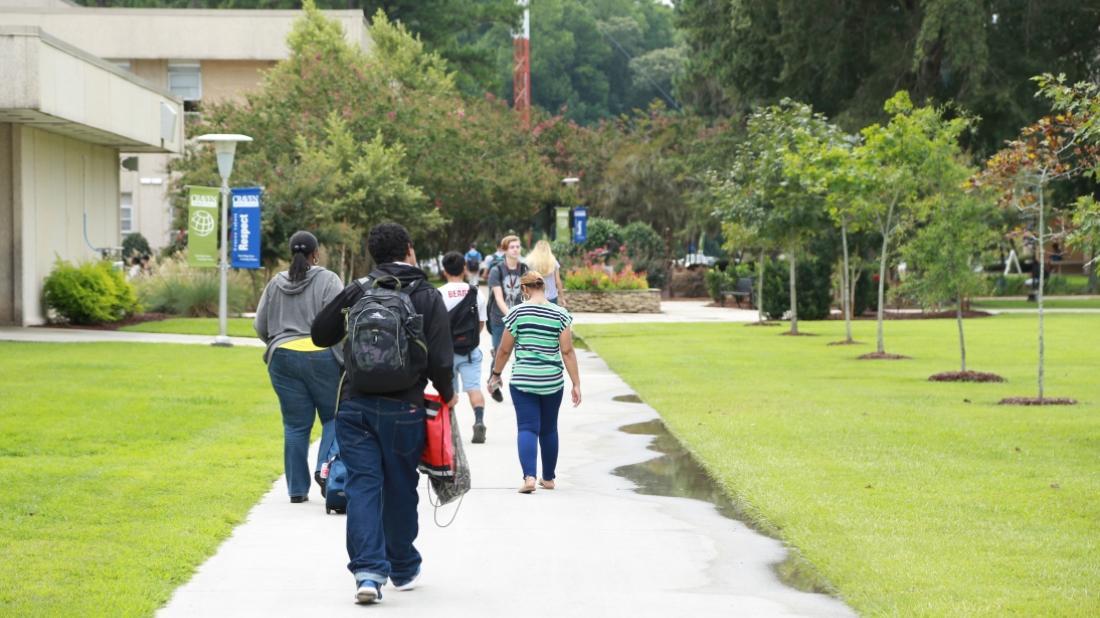 Through the diligent efforts of college staff, all funds were utilized by May 9, 2019 and distributed to 277 students. Each one of those students was able to utilize the funds to continue or complete their educational aspirations.
Several students came together to express their gratitude for the support to Governor Cooper, saying they were able to take more classes and no longer felt like a burden when they needed to purchase books and school supplies. Many considered it a chance to recalibrate and continue their education with a sense of renewal.
"I was able to complete all six of my classes and finished the semester stronger than I had in prior semesters," said one student. "I cannot begin to express my gratitude to Craven Community College for all of the support the college as a whole has shown me, and to the state for the generosity and financial support to help me reach graduation."
The college's efforts to provide continuous financial, academic, and emotional support resulted in a record-breaking number of students walking across the stage during the 52nd annual graduation ceremony in May: The Class of 2019 was 681 strong and earned a total of 1,101 certificates, diplomas, and degrees.
This story originally appeared in The Craven Community College Magazine, published Aug. 20, 2019.